Well, it has been a long time now, hasn't it! I returned from my anniversary vacation on Sunday and here it is Thursday and I'm just now getting to the blog. It has taken hubby and I both several days to get used to our old schedule...got a little too comfy with daily 2 hour naps while at the beach! We had a great time, but are both happy to be back. I'm so horrible with unpacking....everything in the suitcase is clean (since I washed daily at the beach....obessed???) but we just keep using it like a drawer - pulling undies out every morning and choosing our wardrobe by what's in the bag. Oh, I hate unpacking. Packing too, for that matter. Ok, so here's what's going on with me. I'm getting ready for my first trunk show
coming up in September which means I am sewing like crazy. Got a few new things
on the site, but working on lots more. The first new thing is the birthday
outfits below...boys and girls. I think they are pretty cute - and simple - but
cute! Click the picture to see it and more pictures on the site!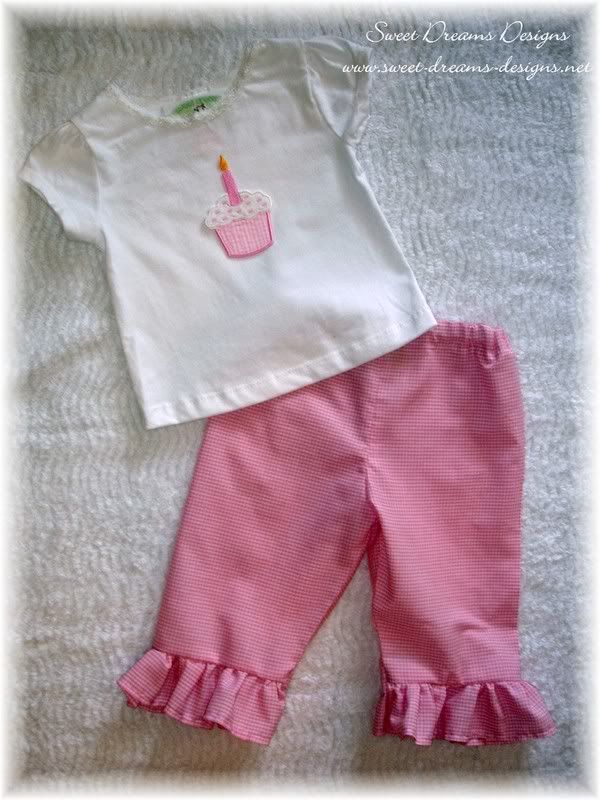 After many requests, I have also decided to put aprons on the site. Got a new order for a fun one yesterday - pinks and greens! I have also had a few requests for shirts like the green one I made myself. (See previous blog) Though I really had no intentions of selling this item, it has been so popular with my friends it just has to be on the site too! Nothing wrong with that! Click here to purchase:
http://sweet-dreams-designs.net/catalog.php?item=41&catid=15&ret=catalog.php%3Fcategory%3D15
I also just finished up a little cutie for fall! Not sure if this is heading to the site or not....probably! Why not?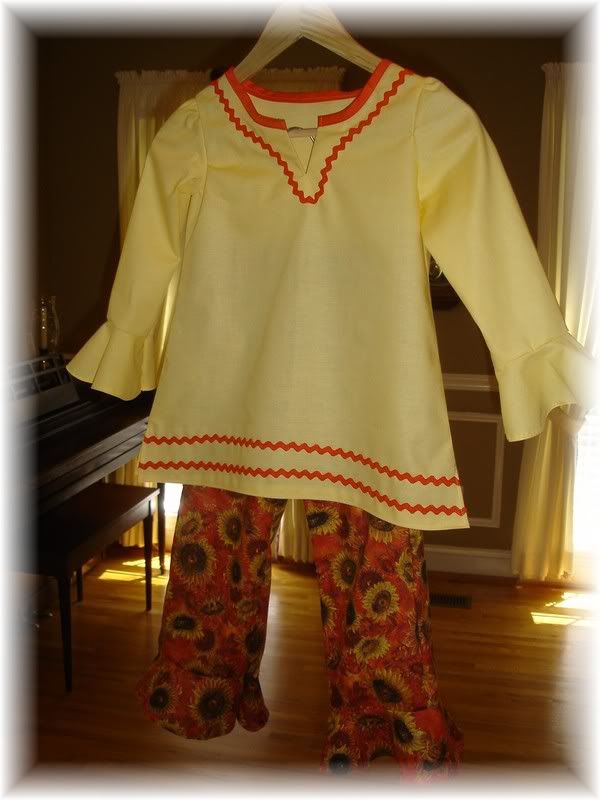 Today I am having lunch with a friend and taking sweet Paris to the vet. Hopefully when I return home I will finish the new
bubble suit
so I can get pictures of it on the site too. I have got to get back in the swing of blogging. I promise I'll do better. OMG - 105 degrees today! Heaven's to Betsy!